With the imminent release of
XNA Studio Express Edition
, I decided that I'd rather mess with it at work and installed Windows Vista Pre-RC1 on my home machine last night.
Aside from it not detecting my Audigy 2 ZS out of the .ISO and a goofy video driver crash when playing a 720x480 WMV9 video over the network, it's been rock stable and fairly performant. Most GDI and GDI+ apps are performing better than they do on XP. Game testing starts tonight.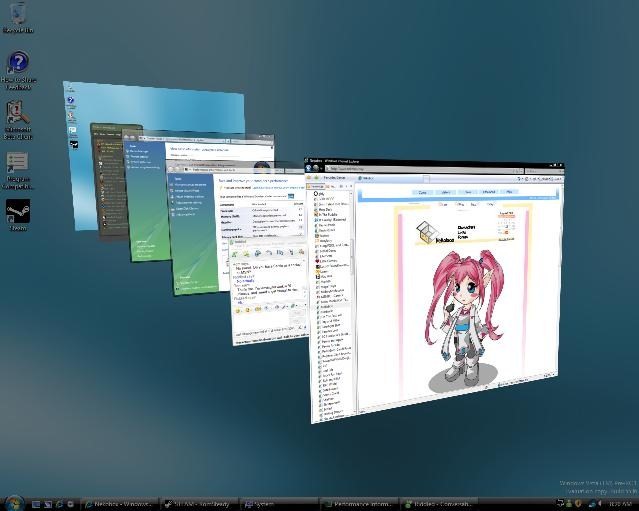 I'm running 32-bit right now, but plan on installing 64-bit when Vista hits RC1.