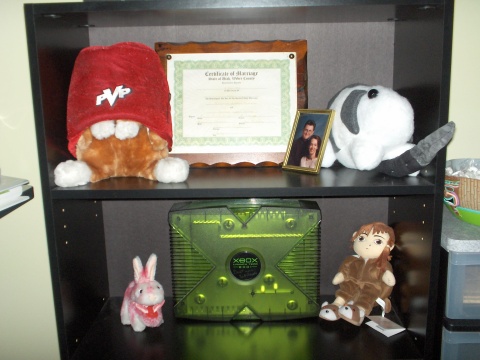 (click for larger version)
I keep my original launch team Xbox at the office. Obviously, something like that requires crack security.
So, I've got
Ryo-Ohki
, the most dangerous space pirate ever to grace the small screen, powered-up by
the Fez of Gaming Power
;
Bun-Bun
, psycho bunny with a switchblade; the small white rabbit from "
Monty Python and the Holy Grail
;" and Lain from "
Serial Experiments: Lain
" all on guard.
I have nothing to fear.