Vista
's Games Explorer's auto-detection works better than I expected.
A friend of mine got me the "Hot Coffee" version of "Grand Theft Auto: San Andreas" a couple of weeks ago. After installing it, I thought I'd check out Games Explorer and see what it had to say...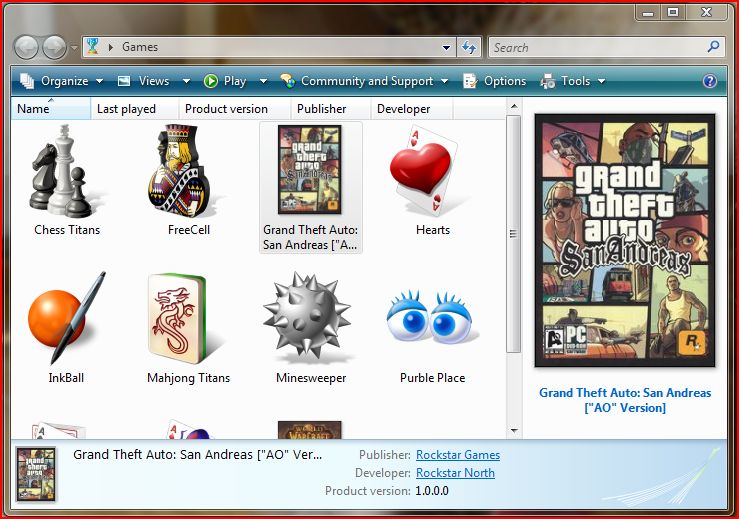 ...evidently, it said enough. Nifty.