The lawyers have almost gnawed the "
SiN Episodes
" YAUSB press release to the bone, should go out this weekend or early next week.
dumme Rechtsanwälte
In the meantime,
Levelord® is sending his love to Russia
via Buka. There's a little extra something in there that will only matter for people who speak Russian.
Some
extra features
slipped into Arena Mode at the last minute, so I'm going to be testing the living shit out of them this weekend. While I test them, I'm going to be writing up the release notes and posting a walkthrough of Arena Mode ahead of its release.
verzögert wert war es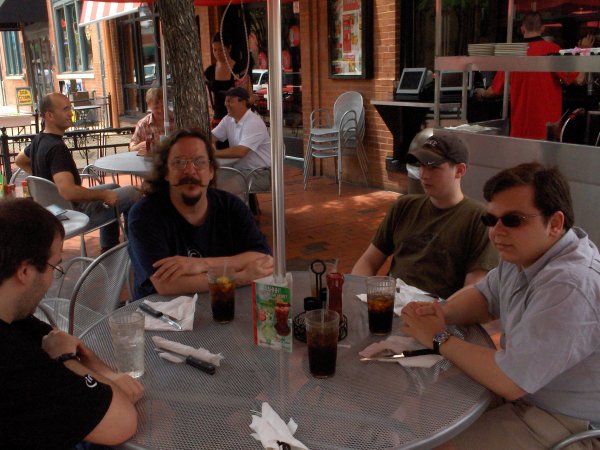 We also said "farewell" to Chris (Parnic) today. On Monday, he starts his new career as a programmer with
Gearbox Software
. Jesse, Joel and the Levelord® showed up to send him off. We wish him the best of luck.
As for preliminary patch notes, we've got Arena Mode (obviously) and 4 maps, some additional DirectX 7 fixes for some configs, some stability fixes, some closed captioning fixes (not all foreign language fixes will be in this patch, but several will be), the "Pipes & Crates, Incorporated" phone message will now work, some minor changes to the Personal Challenge System, some asset changes that are necessary before we can start testing the SDK internally, and the addition of a metal tofu rotisserie.