Meeting regarding YAUSB, possibly hear back about it as well from Sven. Finalize patch 2 changelist. Get final authorization to extend internship offer. Arena mode testing (now that the map list is finalized). Forum tech support. Finish testing YAUSB. Test YAUSB installer, make sure appropriate GCF's are included. Finish porting Digger to Managed DirectX for Cory. Fix low-poly-fallback-object-picking in my engine. Post photos from weekend get-together and try to explain this...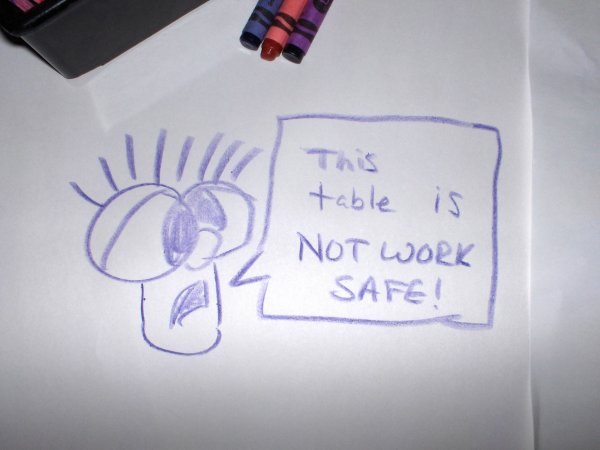 Finish working out credit monitoring arrangement because of potential identity theft. Test map fixes for second part of patch. Lament that people would much rather bitch about the content of games than decide to make their own. Finish painting miniatures for "Doom" boardgame and expansion set. Learn to play "Warcraft" boardgame. Stop saying the word "monkeys" randomly in public. Try to find out why my copy of "Love Hina #12" is a more effective slaughterer of mosquitos than a fly-swatter. Nag my friends at Microsoft more about backwards compatibility. Get in touch with gaming dude at AnimeFest so I can host some boardgames at the Labor Day weekend con. Unpack manga so I can remember which volume of "Ranma 1/2" was the last one I picked up. Finish playing "Ai Yori Aoshi" video game.
...and then there's next week...