Eight minutes. That's how long it took for the game to finish decrypting and download the appropriate files after I restarted the Steam client. Of course, it would have taken less time if it hadn't been
downloading the files from Internode in Australia...
So, as for issues...
1) VALVe recycled their Half-Life 2 intro video and as a result, also recycled their copyright date in the intro video. Correct copyright date should be ©2005, since it was released today.
2) It's slightly disturbing when the first item in your main menu is "Report Bug."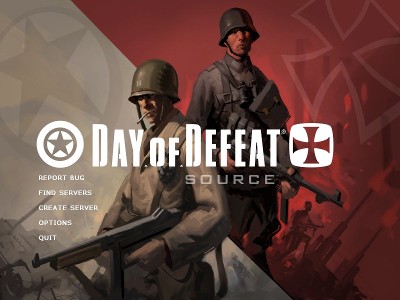 3) Hitting "ESCAPE" in-game goes to the server browser instead of the main menu.
Other than that, not bad...