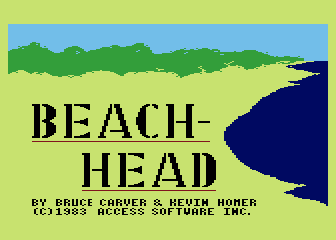 I got an E-mail today from a former co-worker at Access Software/Microsoft Game Studios telling me that Bruce Carver, founder of Access Software, the creative genius behind "Beach-Head," "Links" and the "Tex Murphy" series, passed away December 28 from cancer.
He was 57.
It's unfortunate that my last memories of him were tainted by his erratic behavior at the time. While he could be extremely polarizing, he was a hell of a motivator and knew the capabilities of his technology and his staff almost better than anyone else.
He was a
shrewd negotiator
, and an inventive game designer. He will be missed by those who knew him.